VALORANT Champions Tour: Masters 3 Sends First Teams Home
As the 2021 VALORANT season begins to wind down, the VALORANT Champions Tour (VCT) Masters 3 Berlin has eliminated its first few teams from the competition. Exiting Germany's Verti Music Hall are Japan's ZETA DIVISION, Brazil's Havan Liberty, and South Korea's F4Q.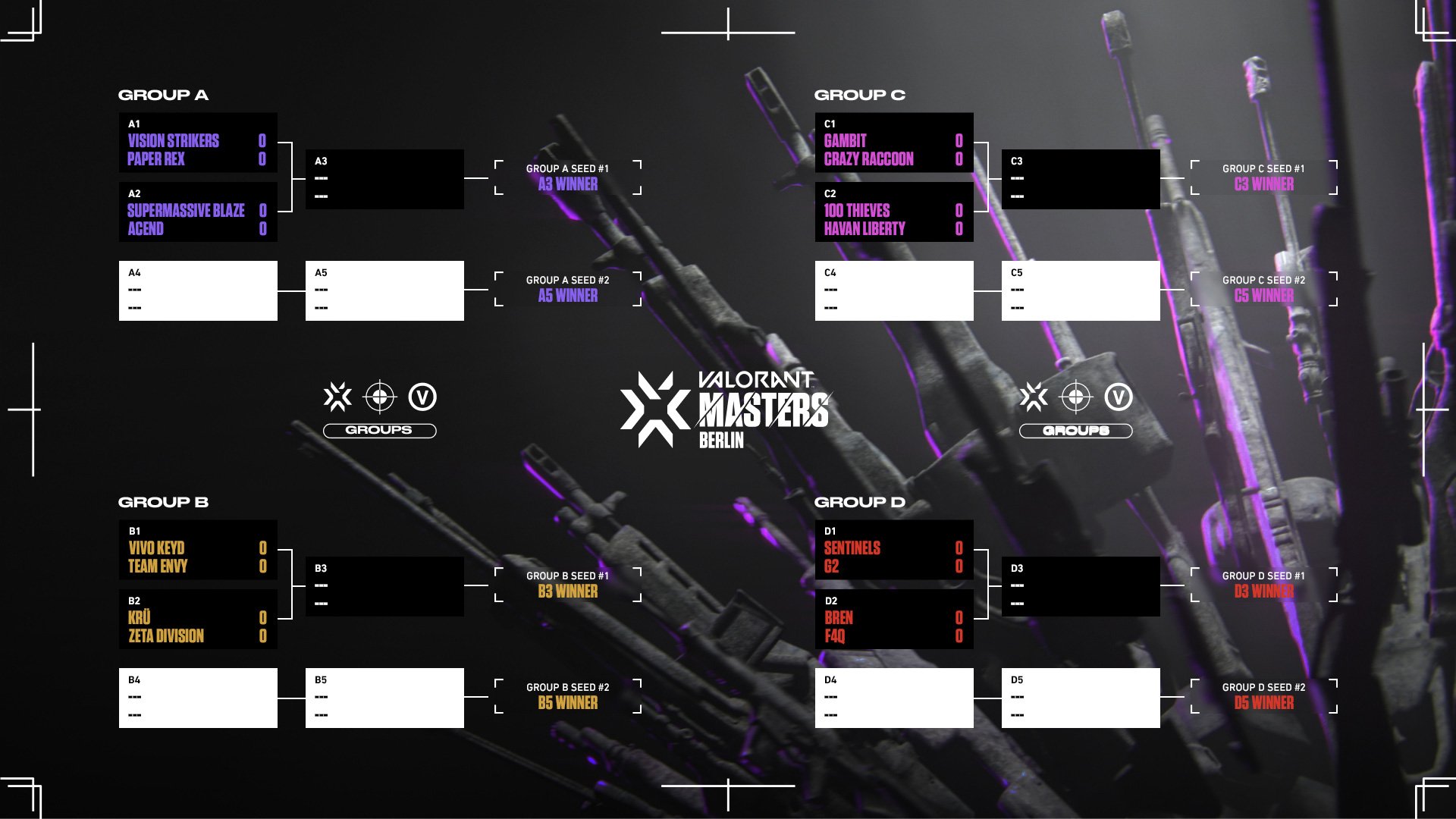 Arriving in Berlin after besting their regional rivals Crazy Raccoons for Japan's top seed, pundits kept a close but hopeful eye on ZETA DIVISION. Situated in Group B, ZETA DIVISION faced tough competition from the Latin America representatives in KRÜ Esports, losing their tournament opener, 1-2. Facing elimination, ZETA DIVISION next had to play Brazil's top seed, Vivo Keyd, a team that took North American representatives Team Envy to their limit. Ultimately ZETA DIVISION would be ousted by the Brazilian stars, 0-2.
Joining them would be Havan Liberty. Advancing through Brazil's Stage 3: Challengers Playoffs, Havan Liberty would coast to the grand final, where they would have to settle for second-place losing to Vivo Keyd. At Masters 3 Berlin, Havan Liberty would be the first team eliminated from Group C, losing to North America's second seed and group leader, 100 Thieves, and Japan's second seed, Crazy Raccoons, in close fashion.
With Bren Esports unable to attend due to travel restrictions related to the COVID-19 global pandemic, Group D would have to be played in a different format from its peers. Packed with the favourite to win the event, Sentinels, along with EMEA's fourth seed, G2 Esports, competition would be fierce for any team slotted in. And for South Korea's ever-dynamic F4Q, they'd be tested against some of the best in the world. As the team to first unseat regional giant's Vision Strikers 100+ game win record, F4Q walked into Berlin with a distinct style. While F4Q started their Masters 3 journey by taking a map from G2 Esports, unfortunately, F4Q would lose their next three games in the double round-robin group and would be sent home.
Group A's elimination match between South-East Asian representatives, Paper Rex, and EMEA's second seed, SuperMassive Blaze has yet to be played as of writing this post. However, while their Masters 3 hopes might be over, their shot at 2021 VALORANT Champions at the end of the year is still alive. All across the globe, regional Last Chance Qualifiers will all begin next month to decide the final remaining teams attending the biggest stage in VALORANT.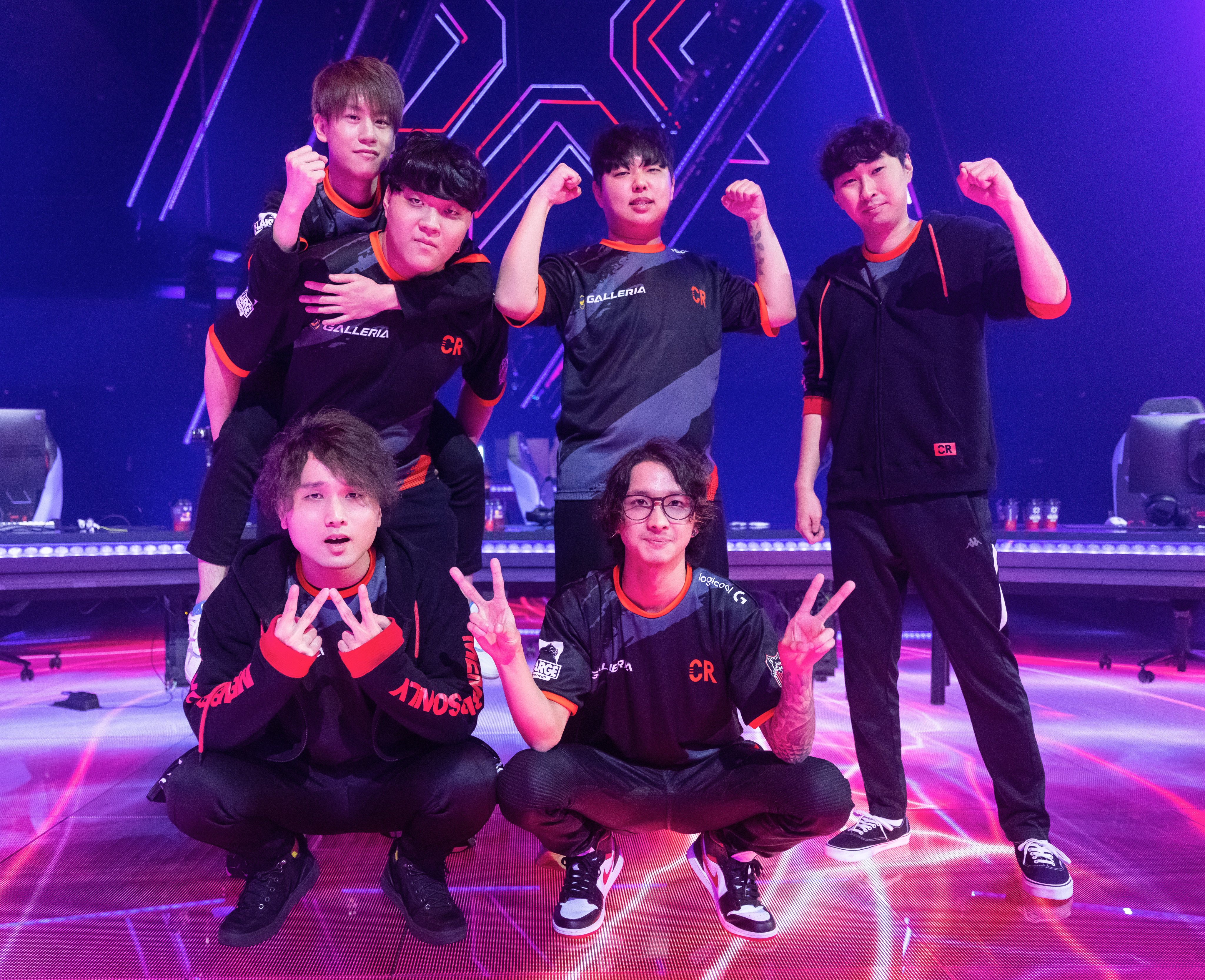 Four more teams await their fates later this week as their Masters 3 lives are on the line.
The winner of Group A's elimination match between Paper Rex and SuperMassive Blaze will have to face Acend to decide who advances as the groups second seed.
KRÜ Esports will play Vivo Keyd in the Group B decider.
For Group C, EMEA's first seed from Challengers, Gambit Esports, will face Crazy Raccoons.
And G2 Esports will battle Sentinels to decided Group D's seeding.
The VALORANT Champions Tour: Stage 3 Masters Berlin Playoffs begin on September 17th and will conclude on the 19th.